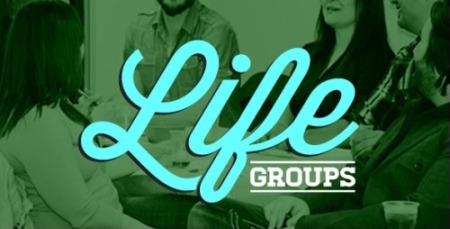 Life Groups are held September through May. We take the summers off.  Our Life Groups share, study, support, and serve others.  Our studies will help you understand and apply the Sunday message.


Life Group Study Guides for the 2017 Fall Cycle

Please click on the following link to download your Life App & Sermon Study Guide for each week:
November 26 – Life Group Sermon & Study App 2017
December 3 – Life Group Sermon & Study App 2017
What are Life Groups?
Please signup for a Fall Life Group by filling out the form at the bottom of this page. 
We created Life Groups to connect people to God, the Bible, and other Christians. We believe spiritual growth happens when these three connections are made.  Life Groups are aimed to hit "spiritual targets" that help us be more successful in following Jesus every day.
Life Groups consist of 3-5 family units who meet together for three 10-week sessions in someone's home from late September through the end of May. We take the summers off. They meet weekly to share, to study God's Word, and to support one another spiritually.
It is our goal to have every member of our church involved in a Life Group or another similar small group experience.  Since their inception 4 years ago, we have over 70% of our weekend attendance in Life Groups.
Life Groups are all about doing life together because we are created for community, fashioned for fellowship, and formed for a family, and none of us can fulfill God's purposes by ourselves. The Bible knows nothing of solitary saints or spiritual hermits.
While your relationship to Christ is personal, God never intends it to be private. In God's family you are connected to every other believer. The Bible says, "In Christ we who are many form one body, and each member belongs to all the others" (Romans 12:5 NIV).
We hope you will try a Life Group so that you can experience community the way God designed it.
If you any questions regarding Life Groups please contact Kelli Webb at kwebb@lpcommunity.org or (317) 831-0659.
For more detailed information about Life Groups, please read our Frequently Asked Questions (FAQ).
Please fill out this form to sign up for a Spring Life Group